today, one of paige's friends had a birthday party at the painting place. i've heard a lot of great things about this place as well as seen a lot of neat items created there. after actually visiting......this place is fantastic!!!
the specialty at the painting place is creating unique and special items such as ceramic plates, platters, cookie jars, signs and so much more by painting these items and making them special. they have some of the THE cutest things.
paige's friend, kelcie, wanted to have a stuff your own animal/critter party. each child picked out their own animal and stuffed it. they made personal bags for their animals too. they even put a star inside of their stuffed animal after making a wish and giving the star a kiss for extra luck. i thought that idea was SOOO neat! they personalized little t-shirts for each of their new stuffed friends. paige, of course, created her very own stuffed horse and named him billy boy.
everyone with their new stuffed friends....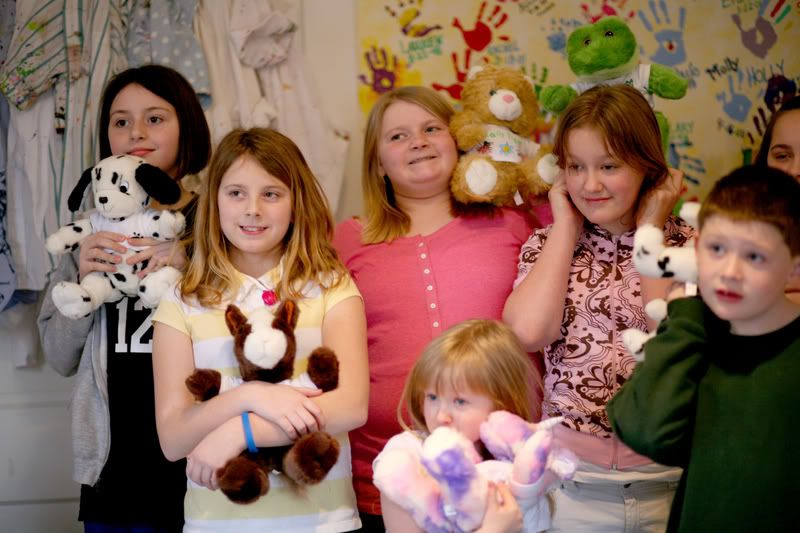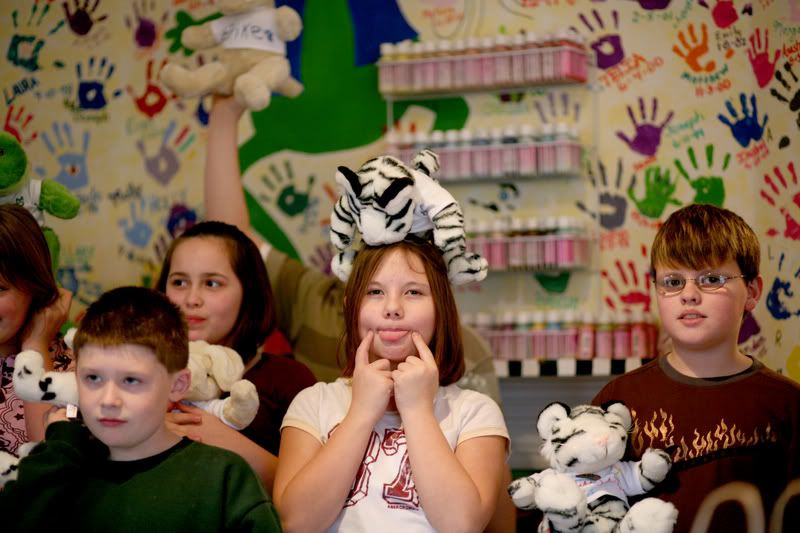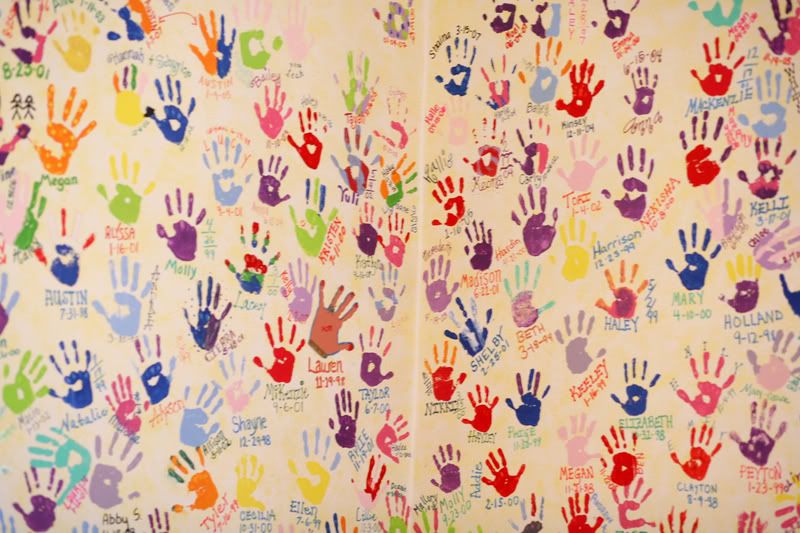 below are a couple of bonus shot from the day.....
i'm not a huge fan of selective coloring, but hey...what the heck.