we are finally putting a garden together! yippie! ..... it's about time.
for years now, i've wanted to start a decent garden, but have yet to pull it together. it's intimidating, but this year I studied information to at least get us started.
we debated on the raised beds versus tilling up the ground (we seem to have good soil) and decided to go with the raised beds. it sealed the deal after reading how low maintenance they are for busy people.
i read up on soil trying to find a good mixture. we went with 1/3 topsoil, 1/3 compost and 1/3 peat moss. i read that the top soil part should actually be vermiculite. That was too intimidating for me, so we went with the top soil. i later discovered from a friend who purchased vermiculite locally that it contained ingredients that aren't good and will have to purchase online. i'm glad we didn't go that route because i would have had no clue what to look for! :P Anyway, just good ole' earth works for me. :D
we built a 4' x 8' x 8" framed bed. stapled weed barrier on the bottom. and layered the three soils and mixed them. then, the fun part...planting the wonderful things to come!
so far, i've planned: red lettuce, spinach, swiss chard, red cabbage and green onions
here's a peek....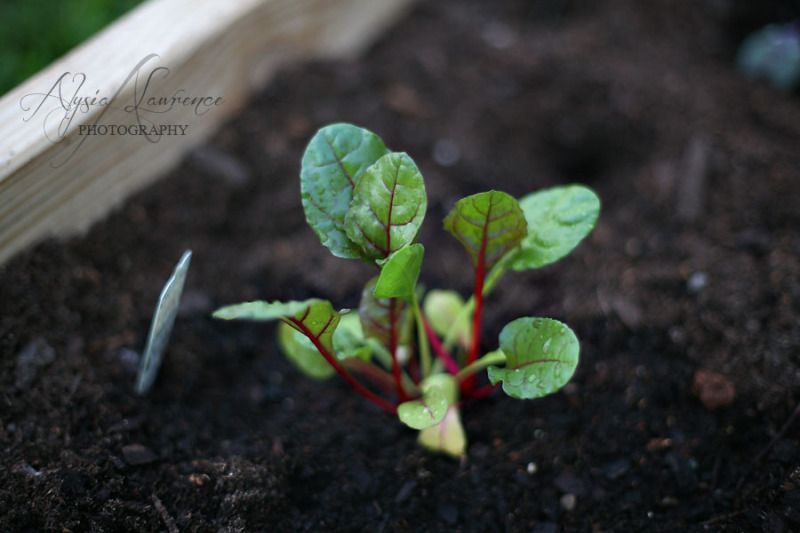 if you are reading this and you are an expert on gardening and you see that we need to do something differently or you have recommendations please, please message me! :D
xoxo - alysia