a fun project i'm participating in this year is project 52.
it's similar to the project 365 (taking a photo every day of the year), but instead, project 52 requires one photo each week. and, each week a theme is suggested as a guide and fun challenge.
one of the recent themes was COLD. so, here is my attempt with ice cold water....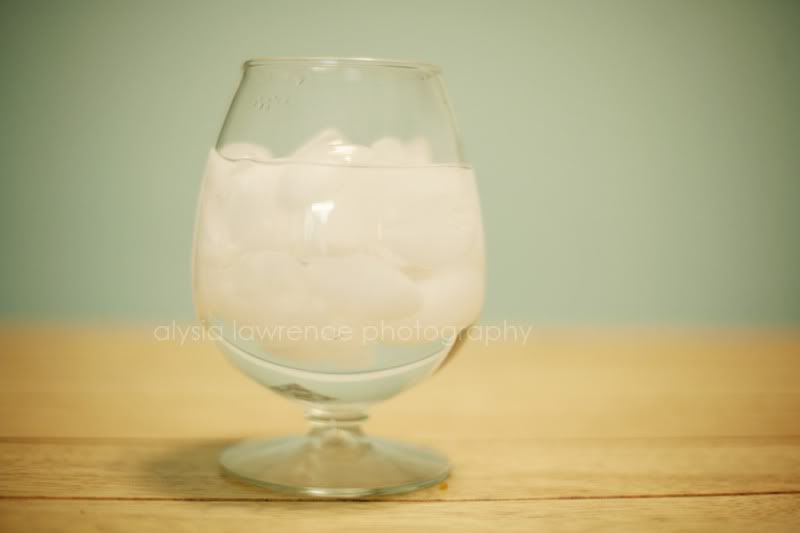 i know....a tad bit generic...but it works! i'm hoping it'll give me a chance to be creative and think outside the box.
this week's theme is TIRED....hmmmm.....time to stimulate the right side of my brain! or, i could just point the camera at myself at this moment! :0) (it's late in the evening ;0))

if you would be interested in participating just let me know! i'm sure an invite can be arranged so you can have some fun, too! it doesn't matter if you are shooting with a point and shoot or fancy dslr....everyone can enjoy!